Our Distinguishing Features
The Hifz Programme at Reflections starts from Class 2 and ends in Class 5, with Class 5 being the academic drop year (teaching only Arabic and Tafseer). Our Hifz programme is run by experienced and dedicated Qariaat. Admissions in Hifz are taken in Class 2 only and registrations start in March for the students of Class 1 and is an optional programme. Hifz Programme at Reflections is run under the ambit of Reflections Madrasa registered with Wifaaq ul Madaris.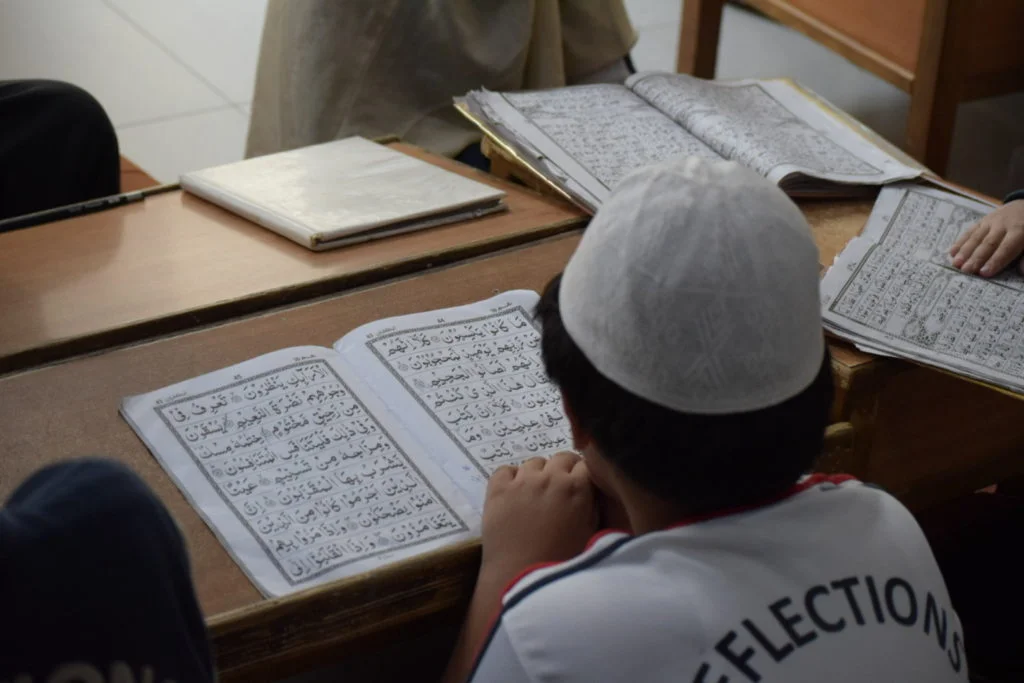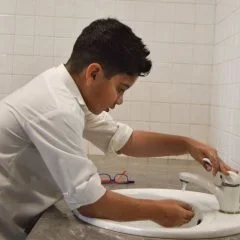 Ethics is taught at Reflections, as a subject, to instill in our students the Islamic values and morals. We believe strongly that ادب precede علم; this being the reason that Ethics is the first Islamic subject that our students are exposed to. Through Islamic ethics, we teach various Sunnahs and moral values through hands-on activities.

Tarbiyah means to gradually nurture something into something better. Our tarbiyah programme seeks to inculcate age-appropriate character traits in the child. Simultaneously, it seeks to weed out negative behaviors and habits through counseling, corrective measures and school-parent partnership.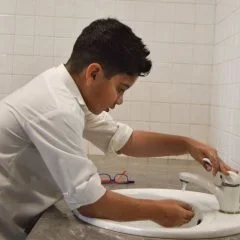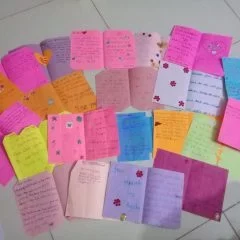 Arabic is taught as a language from a very early age to students as young as 3.5 years. Arabic is taught as a compulsory subject at Reflections with the purpose that our students understand the Quran and the Ahadith in the original language. Our students also, compulsorily, take the Cambridge O level exam for Arabic.
We consider physical education to be one of the three pillars of our curriculum. Physical education at Reflections aims to give every child the best sporting opportunity to help each child fulfill their true potential. It also aims to make our students physically fit and active. We achieve this by providing a wide range of sporting disciplines on our purpose-built campus. We offer football, basketball, swimming, throwball, cricket, gymnastic, athletics and Taekwondo as games. With two swimming pools, a football ground, a basketball court, a gymnasium and a sports hall, our students experience a diverse set of games under the supervision of our committed and professional boys' and girls' games staff. Reflections is also home to many interhouse and interschool sports tournaments.
Tafseer / Hadith / Seerah​
Students are taught the life and teachings of our beloved Prophet ﷺ from Class 5 onwards. We hope to make them love the Prophet and his sunnah, and be an embodiment of the character of our Messenger, Muhammad ﷺ.
The students are taught Tafseer (exegesis of the Holy Quran) from Class 3 onwards. Our aim is to teach it in a relatable manner so that students are able to reflect upon the ayaat of the Quran and internalize them. The programme begins with the exegesis of the 30th Juz of the Quran and then moves to selected verses of the Quran. The Tafseer programme from Class 8 onwards focuses on 32 different topics from the Quran, where students use the Quran as a guide book; something that is expected from them throughout their lives.
'Reading books benefit both, physical and mental health and these benefits can last a lifetime.'
Reflections' library is a treasure trove of knowledge. A well-stocked library with a welcoming ambience and engaging activities can help transform the students into avid and motivated readers. We believe in bringing out the best in our students by engaging them in activities that help develop a love for reading. Motivational Reading Programme, Megathon - The Library Contest, Mystery Readers and Behind the Curtains are just a few of our efforts to bring books into the lives of our students.